Contact Lens Exams & Fittings
---
If you're looking to change your look and experience the accessibility that contact lenses offer, then consider contacts. Our eye doctor will determine your accurate prescription and offer a contact lens type that suits your vision and lifestyle needs, including daily disposables, toric lenses for astigmatism, multifocal lenses for presbyopia, and more.
Finding the Ideal Contact Lenses
Getting a comfortable contact lens fit makes all the difference when it comes to vision. It all begins with a contact lens exam where our eye doctor will evaluate your eye health, and vision and lifestyle requirements.
The Importance of a Contact Lens Exam
Even if you've worn contact lenses before, a contact lens exam is important for determining your updated prescription and monitoring any changes in your eyes that can impact your contact lens experience. Our eye doctor will also check your tear film and take measurements of your cornea.
Lenses That Suit Your Lifestyle
Everybody has unique lifestyle demands that play a significant role in determining the most suitable contact lenses for them. Whether you lead an active lifestyle, work long hours, or have specific visual needs, Dr. Miner, O.D. will listen to your needs and find contact lenses that fit seamlessly into your daily routine. You'll also get a sample to try on during the exam.
Follow-Up Fittings for Contact Lenses
A successful contact lens fitting doesn't end with the initial prescription. After you try on a sample during your exam, you'll likely be able to test them out at home. When you come back for your follow-up fitting, we'll ensure that your contacts offer optimal vision and comfort. Any necessary modifications will be made and we'll emphasize the importance of proper lens care and hygiene
Some of Our Most Popular Prescription Contact Lenses
Our Recommended Products: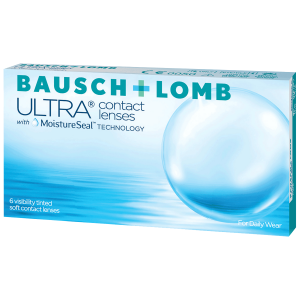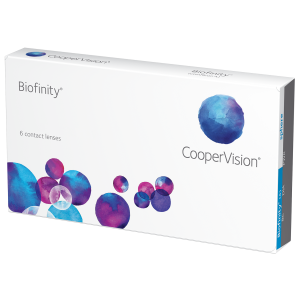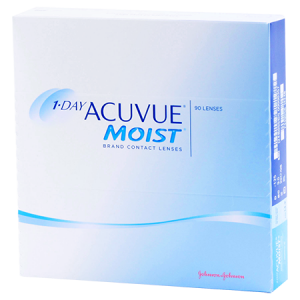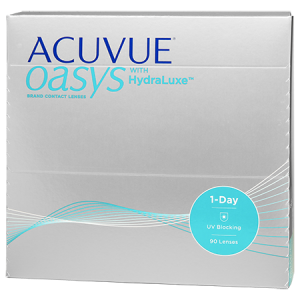 ACUVUE OASYS® 1-Day with HydraLuxe
Discover the Freedom of Contact Lenses
For people who are busy or prefer to wear contacts occasionally, disposable contact lenses are an excellent choice. They provide crisp vision and comfort without any need for cleaning or storage. Simply wear a fresh pair each day and enjoy the freedom of crystal clear vision!
Bi-Weekly and Monthly Contact Lenses
If you prefer the flexibility of long-lasting contact lenses, our bi-weekly and monthly contact lenses may be the perfect fit for you. They offer clear and comfortable vision for up to 2 weeks or a month, depending on the lens type. With proper cleaning and care, these lenses provide cost-effectiveness and convenience. They can also be found in extended wear options that are worn for 7 to 30 days without removal.
Bored of your current aesthetic? Spice up your look with our colored contact lenses (also available in prescription form). Whether you want a subtle enhancement or a bold transformation, our collection offers a variety of colors and effects to suit your style.
Bifocal and Multifocal Contacts
Everything changes with time, and the same is true for your eyes. When we hit the age of 40 and up, it's common to have difficulty with reading fine print and other close-up tasks. This is known as presbyopia (age-related farsightedness), and is often corrected by reading glasses. However, reading glasses don't correct distance vision, so you'll need to switch between reading and prescription glasses to see clearly in the distance. Our bifocal and multifocal contacts offer clear vision at varying distances, eliminating the need for reading glasses or swapping lenses for different distances.
Contact Lenses for Hard-to-Fit Eyes
Contact lenses don't fit everybody's eyes in the same way. Some people have specific eye conditions that make finding the right contact lenses a challenge. That's why we offer contact lenses for hard-to-fit eyes, such as:
Dry eye
Astigmatism
Giant papillary conjunctivitis (GPC)
Keratoconus
Pellucid marginal degeneration
Post-LASIK or other refractive surgery
Presbyopia (reduced near vision common in individuals aged 40 and over).

Corneal scarring
Our specialty lenses for hard-to-fit eyes include toric lenses for astigmatism, rigid gas permeable (RGP) contact lenses, and hard contact lenses.